By Michael Dexter
AsiaBSDCon 2017 took place March 9th through 12th in Tokyo, Japan and enjoyed a strong presence by iXsystems team members including Kris Moore, Dru Lavigne, John Hixson, Warren Block and Marcelo Araujo. As per tradition, the first two days of the event were dedicated to Tutorials and parallel events, plus obligatory trips to the amazing Akihabara Electric Town. Warren Block gave a tutorial on getting started with FreeBSD documentation and the top two topics of the FreeBSD DevSummit were the "Zstandard" compression library and Continuous Integration. Allan Jude led the discussion on this new compression algorithm developed at Facebook that promises to bring OpenZFS not only better compression performance but also much-finer control over the compression size vs. speed ratio. The Continuous Integration (CI) discussion was led by Li-Wen Hsu who gave a status report and roadmap for FreeBSD's ongoing testing and quality assurance efforts. Last but not least, the fourth annual bhyvecon took place Thursday evening at the impressive new Internet Initiative Japan (IIJ) building. bhyvecon featured talks on FreeBSD/Xen, bhyve/ARM, OpenBSD vmm, plus an open discussion on the FreeBSD Capsicum vs. OpenBSD pledge application sandboxes.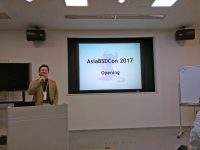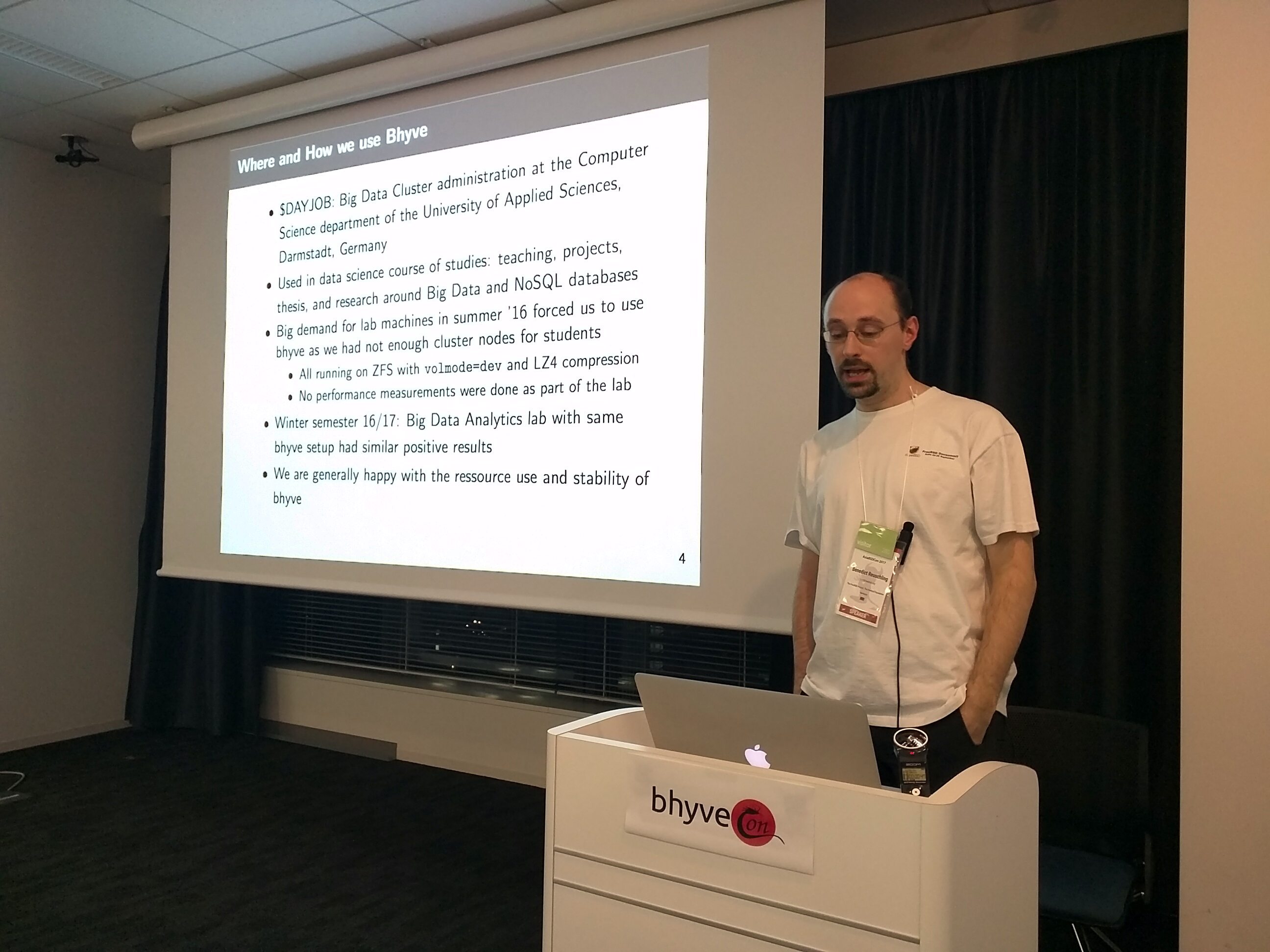 Day One of the talks included three talks by the iXsystems team: NFSv4 ACLs by John Hixson, SysAdm by Dru Lavigne and TrueOS by Kris Moore. John gave a good explanation of how Access Control Lists are lists of Access Control Entries which are evaluated in sequence. This reminded me of Kirk McKusick's explanation that an OpenZFS zpool is simply a "pool of blocks". Kris Moore detailed the transition of PC-BSD to TrueOS and Sam Gwydir gave a great talk on the history of FreeBSD core dumps. Day One also saw the FreeBSD Foundation announcing their new partnership with Intel that includes a $250,000 grant to the Foundation. This is huge news that is elevating FreeBSD to first-class status on Intel's compute and networking products. Day One wrapped up with the traditional banquet and social event.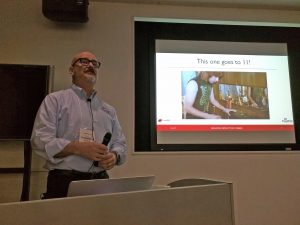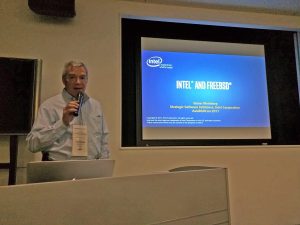 Day Two of the talks featured a great talk by Allan Jude about speeding up OpenSSH and in turn OpenZFS replication sends using various techniques. Ed Maste of the FreeBSD Foundation spoke about reproducible builds in FreeBSD with many references to other projects that are taking the steps to guarantee the reproduciblility of their software compilation. Mihai Carabas gave an update on bhyve/ARM and finally, Baptiste Daroussin and Antoine Jacoutot gave a hilarious "Comprehensive and biased comparison of OpenBSD and FreeBSD". This was a special AsiaBSDCon for me as it was my first as an active FreeBSD committer. I dropped everything and updated the "FreeBSD Committer's Guide" as I went through it for my onboarding. With the rise of efforts like Google Summer of Code, FreeBSD should be as accessible as possible to new contributors.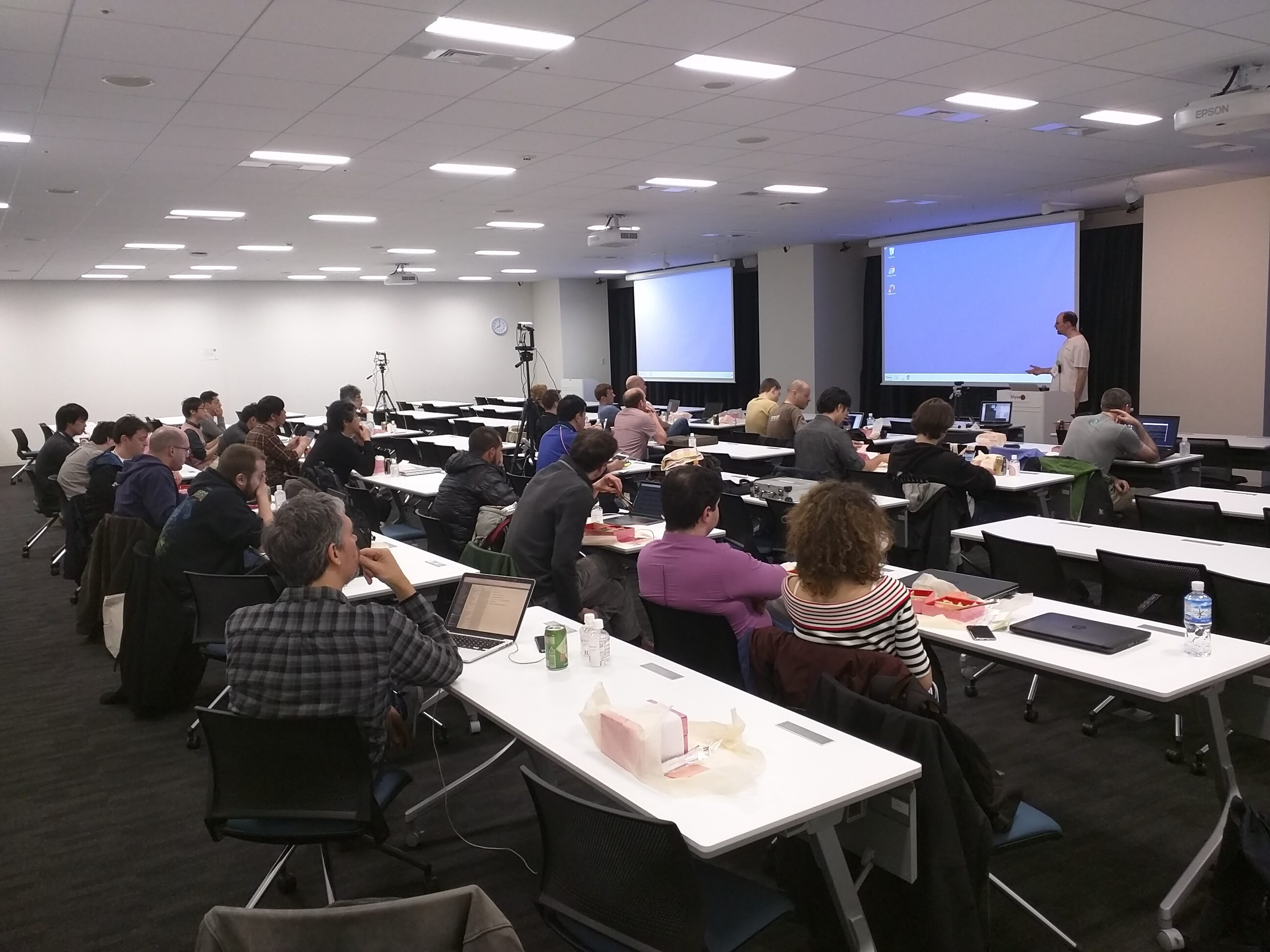 All in all this was a great AsiaBSDCon that went all too quickly. A great time was had by all and I look forward to next year's event!